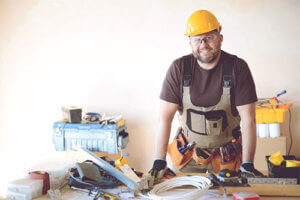 Electricians specialize in the repair, maintenance, and installation of electrical systems. These systems include electronics and wiring. If you have an electrical problem, contact an electrician in your area. Electricians are familiar with the tools of their trade, from voltage meters to breakers, and they know how electronics operate. An electrician can help you fix many problems such as fixing a stove, replacing old wiring, adding an outlet, or installing a new light fixture.
Remember that some jobs in our houses are just too complicated, and they should be left to the professionals. If you are not an electrician, don't take any risks because you can hurt yourself very easily if you don't know what you are doing. A skilled professional will do the job right the first time.
You can find a reliable electrician by searching the Yellow Pages and online directories. You can also find an electrician by talking to the people around you.
After you narrow it down to one contractor, have him come to your home. He will take a look at the problem and provide you with an estimate for the work that needs to be done. Remember that you can always meet with another contractor if you're not happy with his prices.
Before you hire a contractor, make sure he is licensed and insured. Good electricians in Schaumburg are always happy to provide people with copies of their insurance certificates and references. You should always ask for these things if the contractor is completing a big project for you. Find out how long the contractor has been in business. If you want to find out how good he is, ask for references and contact them. Ask his customers if they are happy with his work. Select an electrician based on his experience, your impressions, and his prices. Remember that it is always a bad idea to pick the first contractor out of the phone book. The consequences of hiring the wrong person can be dangerous and financially disastrous.
Before you choose someone for the job, find out if the contractors offer warranties on their work. If you hire a professional who offers a warranty, make sure you get it in writing. It is also worth noting that if the electrician purchases the materials for your projects, he will be responsible for defective products, warranty issues, and missing or broken parts.
The average rate for an electrician varies from $45 to $70 an hour, and if a helper is needed on the project, you will pay more. You shouldn't let price alone be the determining factor when hiring a contractor because sometimes you get what you pay for. For instance, if your plumber makes a mistake, you will be left with a flood. If an electrician makes a mistake, you may have a fire. Most contractors are reliable and competent, but some are not qualified for the job. If you follow these tips, you will find a reliable contractor and have a better experience.
Also Check: Hiring an Electrician