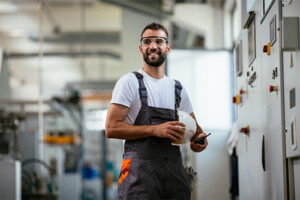 Electrical problems in your home or office are a serious matter. If neglected, they could have damaging consequences such as fires that would destroy your home or worse, seriously hurt someone. What you need is to hire the right electrical contractor not only to fix your electrical problems but to save you from possible loss of life and property.
To ensure that you enlist a competent electrician, ask for references from credible people such as your trusted friends and family. This is the first necessary precaution you must take. Another way is to seek out a firm of electrical contractors.
If they have been around long enough, chances are they have much experience in the field and will provide you with top-notch services. You should also check if your neighborhood has a homeowner's repair service membership. So even if you don't have electrical concerns now, you might have them in the future and membership could come in handy. You would need to pay an annual fee to avail of the service and it usually ranges from about $40 to $70.
Also Read: When you need help from electricians
But if you pressed for time you could try searching online for electrical contractors. There are various sites on the web that will offer you information and provide you with office locations and contact numbers of electricians. A visit to a vocational school or electrical supply store nearby may also save you some time an effort. If you seek out the help of electricians in a vocational school, you can be assured that they have the needed skill and authority to solve your wiring and circuit problems. If you choose not to enlist their help, they can surely recommend an electrician for you.
When you have the contacts of potential electrical contractors, consider at least the top three. If it's a big electrical project, make a list of five potential contractors you are considering to hire. Set a meeting or an appointment with them. During the meeting, ask for the electrician's license. This will assure you that they are authorized by the state to practice.
You could even check where they got their degree and when they took their licensure exam. Ask the electrician how long he has been providing his services and how many projects he has undertaken. Inquire what his latest project was, who the client was and what it was all about. Request for permits or copies issued to him for projects he has done and verify these.
This will show you that his work has been approved by authorized inspectors. It is important that you gather as much information as you can to gauge the skills and competence your potential electrician must have. Next, discuss the payment scheme.
If you are hiring someone in a firm, they may already have a standard payment schedule. However, if the electrician is willing to negotiate then set one on installment. This will enable you to pay him as he progresses with his work. Set a deadline or a time frame in which the project has to be done. When it comes to negotiating payment and the timeline for the project, be firm with what you want and need.
Also Check: Some Helpful Hints before Calling an Electrician